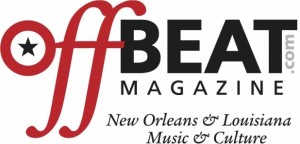 Letters to the Editor
Jul 1, 2000
Offbeat Magazine
-letters to the editor-
Falling Down
Missy Hecksher's review of Paul Sanchez's show at the Carrollton Station and his live record that has just been released was excellent. I remember being at "The Station" on the night of Sanchez's show (January 15, 2000) and it was fantastic. When Peyton's brother Cooper Manning and his girlfriend(wife?) had trouble getting in the door. I knew it really was"Sold Out!"
Thanks, Ms. Hecksher for the great review. I could not have described the great evening and c.d. any better. My personal favorite from the night was "They Were Married"(though I do like "I Got Drunk This Christmas" too). When Igot the c.d. and listened to the guy in the audience falling down again I couldn't believe it! "LOL!"Keep on writing!