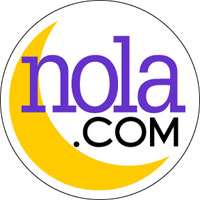 Paul Sanchez gets a little help from his friends at New Orleans Jazz Fest
Apr 24, 2015
New Orleans Times Picayune
Paul Sanchez knows how to bring the party at Jazz Fest. Holding down the mid-day slot (1:40 p.m.) Friday on the Sheraton Fais Do-Do stage, the popular local singer-songwriter surrounded himself with a whole lot of rockin' women.
Called the Minimum Rage – with the fabulous tagline "Minimum Rage, Maximum Fun" -- the lineup included Sonia Tetlow on mandolin and guitar; Mary Lasseigne on bass,Lynn Drury on guitar, Jamie Lynn Vessels on electric guitar; Beth Wheeler on mandolin, and Linda Bolley on drums -– and just about everyone on vocals. (For one rollicking cover of Johnny Cash's "Folsom Prison Blues," Bolley tag-teamed, playing lead guitar and drums — at the same time.)
Tetlow and Lasseigne, like Sanchez, are Cowboy Mouth alums, all schooled in high-energy crowd-pleasing rock, spiked with a New Orleans accent. On Friday, they played a locavores set, filled with songs like "Hurricane Party" and "Mr. Okra" (I've got onions!), a tune Tetlow wrote to encourage her niece to eat more fruit and vegetables.
Dressed in a white Panama hat and black jazzman's vest, Sanchez padded around the stage barefoot, relaxed and clearing having a ball as he ran through a song from his 12th solo album, "Everything That Ends Begins Again."
Sanchez's shows often feel like a living room jam with a few of his musical friends, and Jazz Fest was no exception. About mid-way through the set, he gave the Minimum Rage a short break and called up Spencer Bohren, Alex McMurray and Jim McCormick. Known as the Write Brothers, Sanchez recently collaborated with them on a new CD, "First Flight."
As they launched into "We'll Be Together Again" --- a song NOLA.com music critic Keith Spera described as a "Woody Guthrie-esque, beer-in-our-hands, so-long-for-now singalong" --- Sanchez encouraged the enthusiastic crowd to join in, and it happily obliged.
As the Write Brothers exited the stage, the all-star cameos continued, this time with trumpeter Shamarr Allen joining Sanchez on "Love is Blind," a poignant tune with a backstory. Sanchez says the song's refrain –- "Love is blind, Love has no color "– was inspired by a phrase Allen spotted scrawled in house paint across the back of a car.
"Hope is something we can give each other," Sanchez sang as a moist breeze ruffled a string of flags fluttering over the grassy field. "I still have hope for the son of every mother."
But the mellow mood didn't last long. Kicking things back into gear, Sanchez once again got a little help from his friends, inviting everyone back on stage for the up-tempo "Foot of Canal Street" a song he wrote with John Boutte.
Under a cashmere gray sky threatening rain, there were indeed a few beers in hand as the crowd sang along.