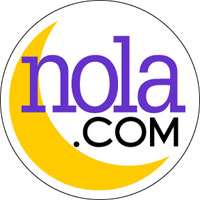 Happy Trails
He left the success of Cowboy Mouth behind,but Paul Sanchez isn't exactly ready to ride off into the sunset just yet
Dec 22, 2006
New Orleans Times Picayune
As the Canal Street ferry churned across the Mississippi on a recent afternoon, Paul Sanchez and jazz singer John Boutte stood at the rail, watching St. Louis Cathedral recede.

Boutte, a committed French Quarter-ite, relished the Algiers-bound perspective. "Sometimes it's good," he said, "to see things from the other side."

Sanchez smiled. "That's what I'm doing. But I'm taking it to the extreme."

In November, Sanchez left Cowboy Mouth, his primary musical outlet for 16 years. He and his wife, Shelly, still have no permanent home, after Hurricane Katrina's breached levees poured 9 feet of water into their Gentilly house. It has since been razed.

And so, at 47, Sanchez finds himself looking at life from the other side.

"We were so indecisive after Katrina," he said. "It got worse and worse....