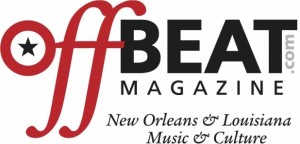 Paul Sanchez on Shamarr Allen
Jul 28, 2010
Offbeat Magazine
- by Paul Sanchez -
I met Shamarr at an in-store in Louisiana Music Factory Jazz Fest 2006. I was still with the Mouth and he was still with Rebirth. They were playing after the Mouth set, and during our set I sang Randy Newman's "Louisiana, 1927," and Shamarr got up and joined me on that song. I said into the mic, "I don't know who that young trumpet player is but that was beautiful." I asked him to play on Exit to Mystery Street and hired him for as many gigs as I could.
(THR added: http://www.youtube.com/watch?v=LMP9iEg99es)
"Recording Bridging the Gap was Shamarr's idea. He called me up one day and said, "Unc, I just saw a video on YouTube of Johnny Cash and Louis Armstrong playing together; we got to make us a record." I said cool and he said, "We'll record old people's music...