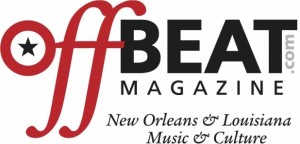 Cowboy Mouth Finds a Way Home
Mar 1, 2006
Offbeat Magazine
Fred LeBlanc's persuasiveness is the key to his art and the not-so-secret ingredient to Cowboy Mouth's success. He will do anything to stimulate a crowd — climbing the scaffolding and diving into the audience are typical moves, although he's given up the practice of throwing the drums into the audience at the end of the set.
"He's like a cartoon character," says Paul Sanchez, whose relationship with LeBlanc goes back more than 25 years. "If he has to, he'll light himself on fire. It's a trick he can only do once, like Daffy Duck does in the cartoon, but he's willing to go there".
The band has never had an album that approached that stage intensity until now. After 16 years of struggles, close encounters with stardom, a string of managers and record labels and a...